The XRF Company Auction Information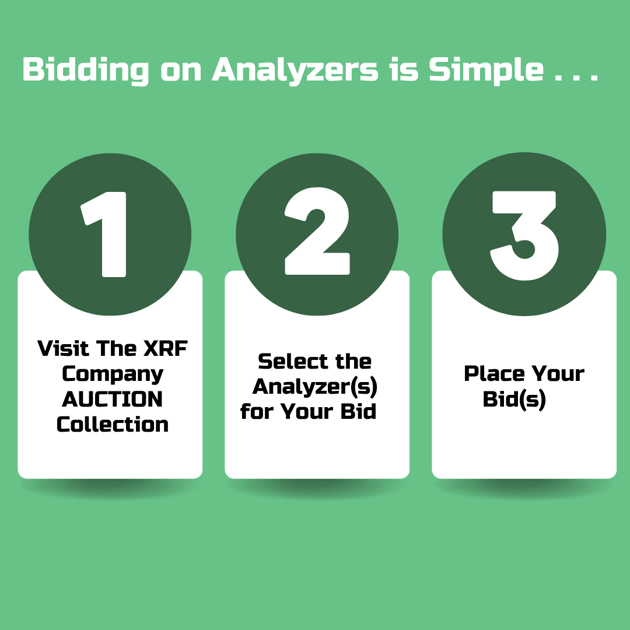 THE AUCTION PROCESS HOW IT WORKS
NEXT STEPS...
You will Visit the Auction Collection to PREVIEW the Analyzers starting on March 1, 2023.

The Auction will open on March 14, 2023, at 10:00 am CST, when you can START BIDDING!

Once you Place the Bid, you will be notified if you are the highest bidder.

The Auction will close on March 15, 2023, at 4:00 pm CST, and we will NOT ACCEPT any additional BIDS. The highest bidder will be notified and receive an Invoice for the Analyzer.

At the end of the Auction, the Highest/Winning Bidder will receive an email. Please note that you will need to create an Account on our website to finalize the purchase of the Analyzer if you haven't already created one.
Questions or Concerns...
Please get in touch with US
AUCTION COORDINATOR - Ms. DANIELA GUTIERREZ (Hablo Español)
✉️DANIELA@XRFCOMPANY.COM

📱832-797-4688 (WhatsApp)
THE XRF COMPANY MANAGEMENT, - Mr. TROY ROBERTSON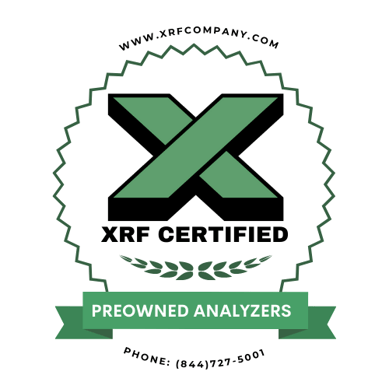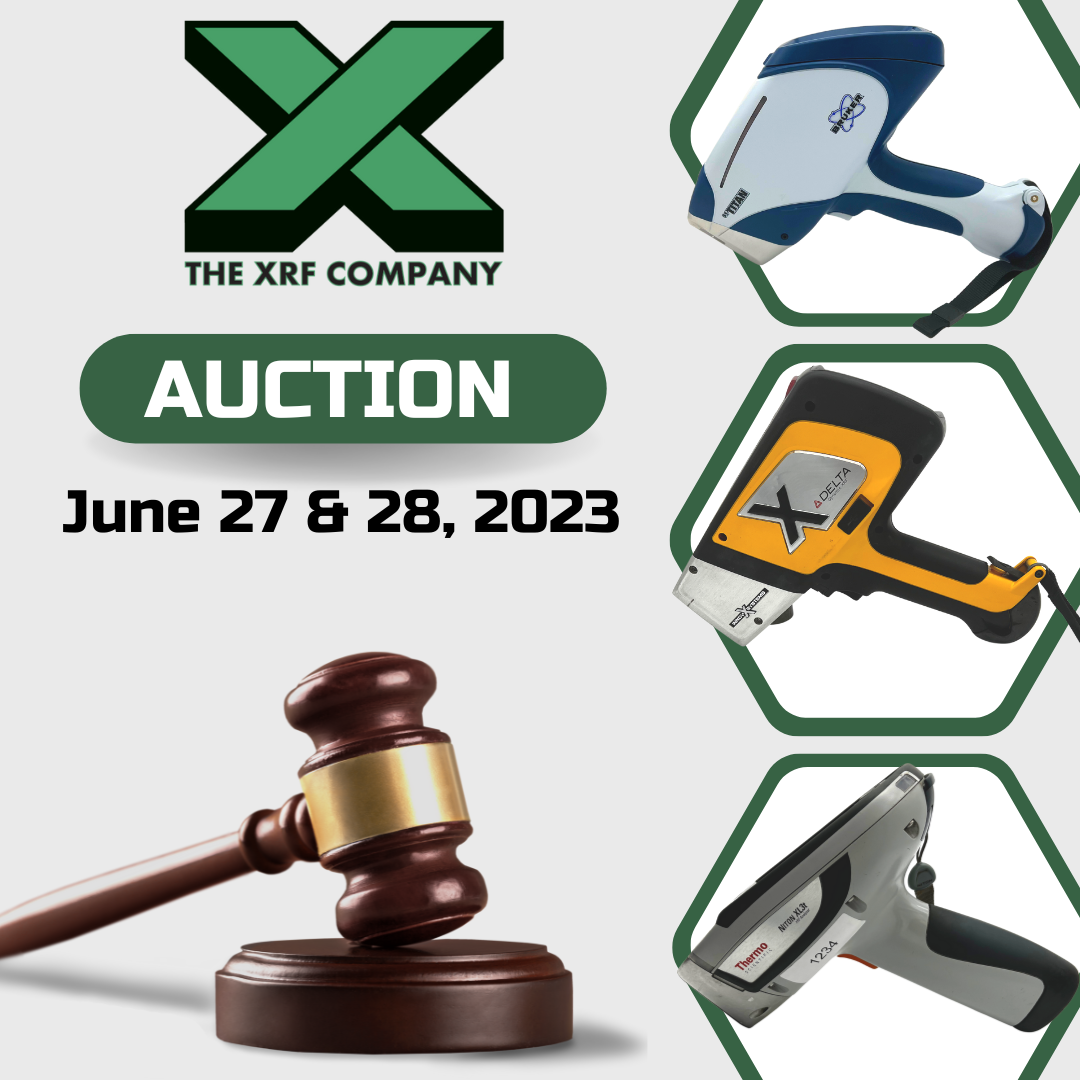 PRE-OWNED ANALYZERS
The following Analyzers will be included in the XRF Company February Auction Collection:
IMPORTANT FAQs...
The XRF Company Auction will begin promptly on June 27, 10:00 am CST, and end on June 28, 4:00 pm CST.

Auction Pricing DOES NOT INCLUDE FREIGHT & SHIPPING. The winning bidder is responsible for all associated shipping costs.

WARRANTY: The warranty period is three (3) months from the date of receipt. The warranty includes parts, labor, and travel expenses. The XRF Company warrants the instrument under operation conditions against material and workmanship defects. The warranty includes no repair due to the customer's negligence, improper operation, or erroneous sample preparation. The warranty also does not include any consumables, maintenance, or additional operator training.

All Products have a

RESERVE PRICE

that must be met to win the bid. If the

CLOSING/WINNING BID PRICE

is lower than the

RESERVE PRICE

, there is

NO

winning bidder.